Prof. Dr. Rong Cao
Office Phone: +86-0591-63173998
Email: rcao@fjirsm.ac.cn
Homepage of Cao's Group:http://www.fjirsm.cas.cn/research/R1/cr/jj
Prof. Rong Cao is Director of Fujian Institute of Research on the Structure of Matter, CAS (FJIRSM CAS) and Director of Institute of Urban Environment, CAS (IUE CAS). He received his B.S. degree in Chemical Physics from the University of Science and Technology of China (USTC), Ph.D. in Chemical Physics from FJIRSM CAS and a recipient of the Research Assistant in Hongkong Polytechnic University and the JSPS Postdoctoral Fellowship Program for Foreign Researchers in Nagoya University. Since 2002, he bacame a full professorship and PI of FJIRSM, CAS.
Introduction of Cao's Group:
His group uses structural chemistry principles to design and prepare porous materials for energy conversion and environmental catalysis. Current research focuses on molecule-based porous materials including metal-organic frameworks (MOFs), covalent organic frameworks (COFs), supramolecular organic frameworks (SOFs) and macrocyclic cucurbit[n]uril family. Some recent examples (see images below) include a multifunctional 3D ferroelectric and NLO-active porous MOF, an ultra-robust HOF for synergistic chemo-photodynamic therapy, a metal-nanoparticle-decorated MOF for C–H activation, an imidazole functionalized MOF for CO2 cycloaddition, a Ru-complex sensitized MOF for photocatalytic oxidative coupling of amines, a MOF-based electrochemical dielectric thin film, an atomically dispersed Fe within porous frameworks for ORR and a bifunctional Iridium/cucurbit[6]uril catalyst for water splitting. He is included in the lists of Most Cited Chinese Researchers in Chemistry from 2014-2018 issued by Elsevier. He has published over 330 papers and 29 papers have been cited over 100 times so far.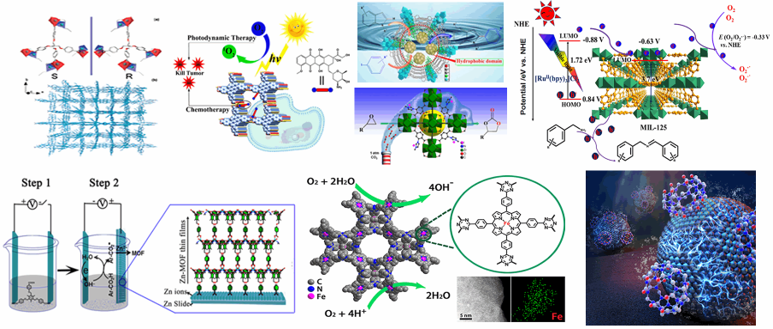 Group members: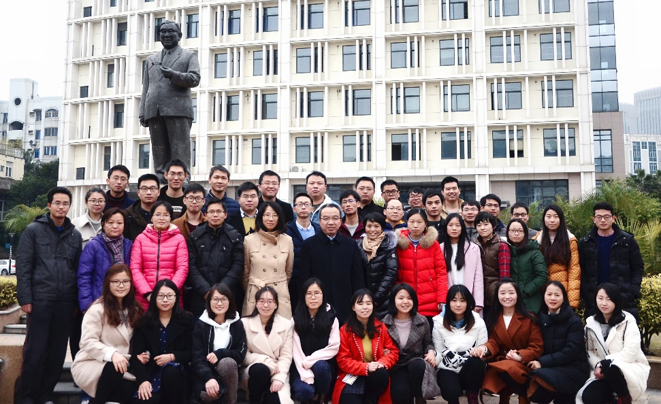 Prof. Rong Cao''s group photo taken in February 2018 in front of the statue of Prof. Jiaxi Lu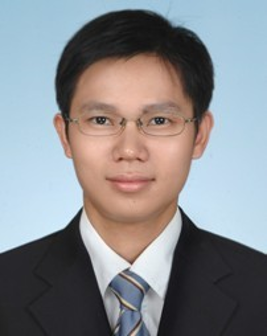 Yuanbiao Huang, Professor
Phone: (86) 591-63173153
E-mail: ybhuang@fjirsm.ac.cn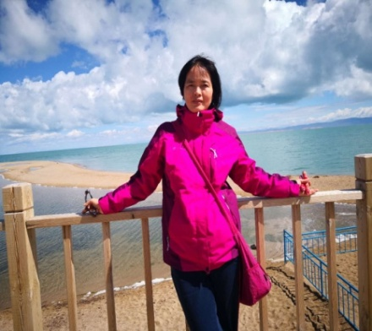 Shuiying Gao, Professor
Phone: (86) 591-63173153
E-mail: gaosy@fjirsm.ac.cn
Minna Cao, Professor
Phone: (86) 591-63173153
E-mail: mncao@fjirsm.ac.cn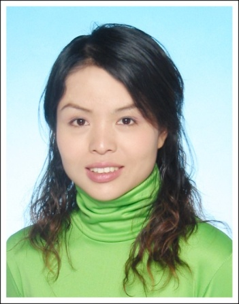 Hongfang Li, Assistant Professor
Phone: (86) 591-63173153
E-mail: hongfangli@fjirsm.ac.cn
Representative Publications:
1, Qiao Wu, Rui-Kuan Xie, Min-Jie Mao, Guo-Liang Chai, Jun-Dong Yi, Shao-Shuai Zhao, Yuan-Biao Huang*, Rong Cao*, Integration Strong Electron Transporter Tetrathiafulvalene into Metalloporphyrin-based Covalent Organic ramework for Highly Efficient Electroreduction of CO2, ACS Energy Lett., doi.org/10.1021/acsenergylett.9b02756.
2, Ge Huang, Li Yang, Qi Yin, Zhi‐Bin Fang, Xiao‐Jing Hu. An‐An Zhang, Jun Jiang, Tian‐Fu Liu*, Rong Cao*, A Comparison of Two Isoreticular Metal–Organic Frameworks with Cationic and Neutral Skeletons: Stability, Mechanism, and Catalytic Activity, Angew. Chem.Int. Ed, doi.org/10.1002/anie.201916649
3, Wanfeng Xiong, Hongfang Li,* Hanhui You, Minna Cao, Rong Cao*, Encapsulating metal organic framework into hollow mesoporous carbon sphere as efficient oxygen bifunctional electrocatalyst, Nat. Sci. Rev., doi.org/10.1093/nsr/nwz166.
4, Xu-Sheng Wang, Chun-Hu
i Chen, Fumihiko Ichihara, Mitsutake Oshikiri, Jun Liang, Lan Li, Yunxiang Li, Hui Song, Shengyao Wang, Teng Zhang, Yuan-Biao Huang*, Rong Cao*, Jinhua Ye*, Integration of adsorption and photosensitivity capabilities into a cationic multivariate metal-organic framework for enhanced visible-light photoreduction reaction, Appl. Catal. B. Environ., 2019, 253, 323-330.
5, Ying Hou, Yuan-Biao Huang, Yu-Lin Liang, Guo-Liang Chai, Jun-Dong Yi1, Teng Zhang, Ke-Tao Zang, Jun Luo, Rui Xu, Hua Lin, Su-Yuan Zhang, Hui-Min Wang, Rong Cao*, Unraveling the Reactivity and Selectivity of Atomically Isolated Metal–Nitrogen Sites Anchored on Porphyrinic Triazine Frameworks for Electroreduction of CO2, CCS Chem., 2019, 1, 384–395
6, Hanhui You, Dongshuang Wu, Zhe-ning Chen, Fanfei Sun, Hao Zhang, Zhenhua Chen, Minna Cao,* Wei Zhuang,* Rong Cao*, Highly Active and Stable Water Splitting in Acidic Media Using a Bifunctional Iridium/ Cucurbit[6]uril Catalyst, ACS Energy Lett., 2019, 4, 1301?1307
7, Jun-Dong Yi, Rui Xu, Qiao Wu, Teng Zhang, Ke-Tao Zang, Jun Luo, Yu-Lin Liang,Yuan-Biao Huang,* Rong Cao*, Atomically dispersed iron?nitrogen active sites within porphyrinic triazine-based frameworks for oxygen reduction reaction in both alkaline and acidic media, ACS Energy Lett., 2018, 3, 883?889.
8, Qi Yin, Peng Zhao, Rong-Jian Sa, Guang-Cun Chen, Jian Lü, Tian-Fu Liu *, Rong Cao*, An Ultra-Robust and Crystalline Redeemable Hydrogen-Bonded Organic Framework for Synergistic Chemo-Photodynamic Therapy, Angew. Chem. Int. Ed., 2018, 57, 7691 –7696
9, Jun Liang, Rui-Ping Chen, Xiu-Yun Wang, Tao-Tao Liu, Xu-Sheng Wang, Yuan-Biao Huang*, Rong Cao*, Postsynthetic ionization of an imidazole-containing metal–organic framework for the cycloaddition of carbon dioxide and epoxides, Chem. Sci., 2017,8, 1570-1575
10, Yuan-Biao Huang, Jun Liang, Xu-sheng Wang, Rong Cao*, Multifunctional metal–organic framework catalysts: synergistic catalysis and tandem reactions, Chem. Soc. Rev., 2017,46, 126-157
11, Jian Lü, Rong Cao*, Supramolecular organic frameworks (SOFs) with extrinsic porosity: a new platform for carbon storage and separation, Angew. Chem. Int. Ed., 2016, 55, 9474–9480
12, Yuan-Biao Huang, Qiang Wang, Jun Liang, Xusheng Wang, Rong Cao*, Soluble Metal-Nanoparticle-Decorated Porous Coordination Polymers for the Homogenization of Heterogeneous Catalysis, J. Am. Chem. Soc., 2016, 138, 10104?10107.
13, Wei-Jin Li, Juan Liu, Zhi-Hua Sun, Tian-Fu Liu, Jian Lü, Shui-Ying Gao, Chao He, Rong Cao*, Jun-Hua Luo, Integration of metal-organic frameworks into an electrochemical dielectric thin film for electronic applications, Nat. Commun., 2016, 7, 11830: 1-8.
14, Zu-Jin Lin, Jian Lü, Mao-Chun Hong, Rong Cao*, Metal–organic frameworks based on flexible ligands (FL-MOFs): structures and applications, Chem. Soc. Rev., 2014, 43, 5867-5895.
15, Zhengang Guo, Rong Cao*, Xin Wang, Hongfang Li, Wenbing Yuan, Guojian Wang, Haohan Wu, Jing Li, A Multifunctional 3D Ferroelectric and NLO-Active Porous Metal-Organic Framework, J. Am. Chem. Soc., 2009, 131, 6894-6895.